Larsen Toubro Limited, commonly known as T Limited is an Indian multinational conglomerate company headquartered in Mumbai, Maharashtra, India. It was founded by two Danish engineers taking refuge in India. The company has business interests in basic and heavy engineering, construction, realty, manufacturing of capital goods, information technology, and financial services. As at March 31, 2018, L T Group comprises 93 subsidiaries, 8 associates, 34 joint-venture and 33 joint operations companies.
The Quality Manager Mr Sumir visiting VerSpec today, and doing factory inspection. His coming this time is for future VerSpec company will supply ceramic lined valves for LNT Thermal power plant FGD projects.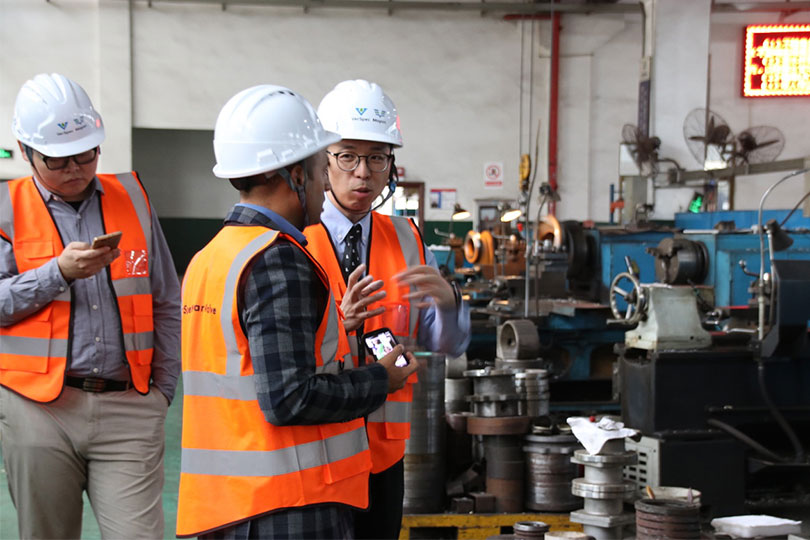 First Mr Sumir to see VerSpec Lab to know how VerSpec control quality.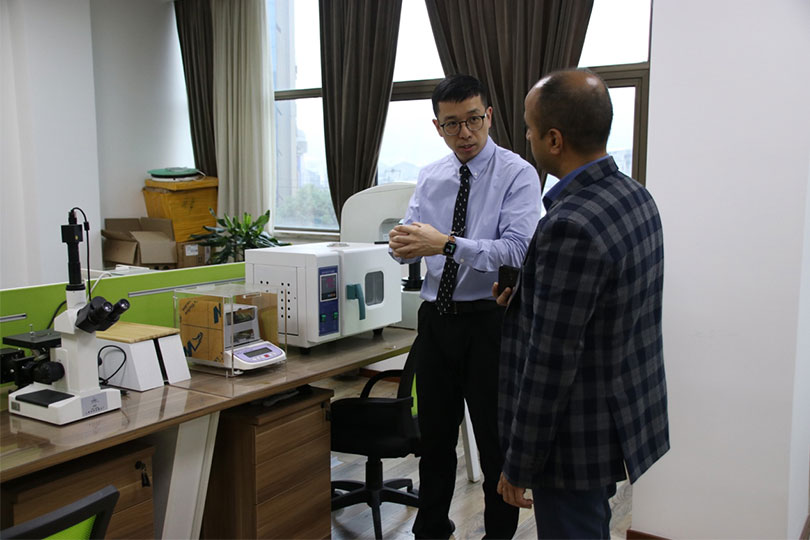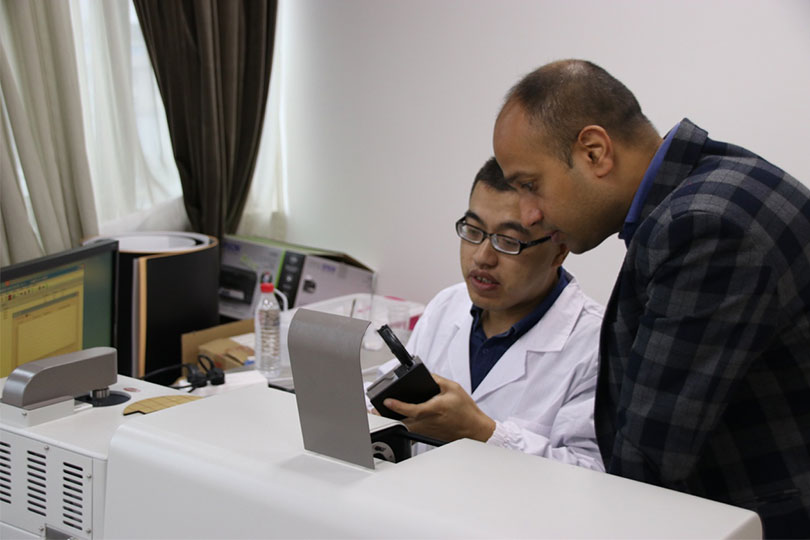 Then Mr Sumir go to workshop to see VerSpec valve manufacturing procedure from ceramic raw powder to the end of complete valve. He was supervised VerSpec valve's professional in manufacturing ceramic lined valves. Of cause he also found many weakness in production management, for example machining parts locating place not correct, warehouse labels are not clear etc.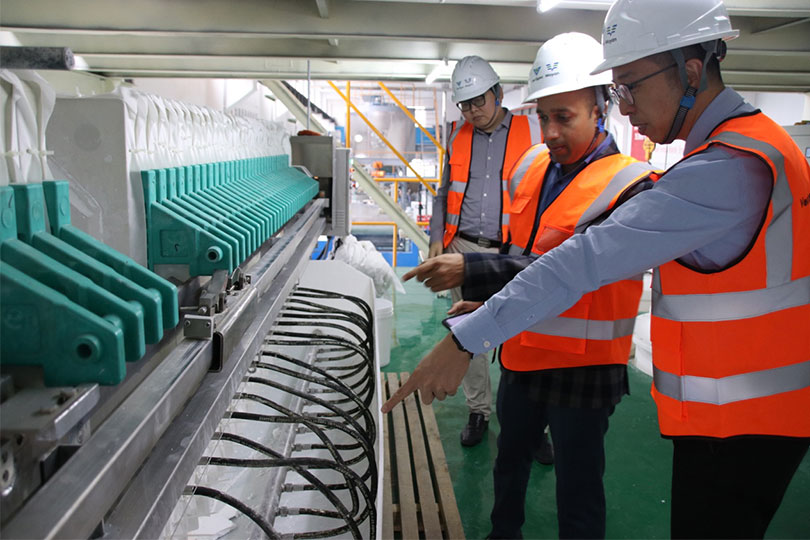 VerSpec will improve all NCR what Mr Sumir said in the near future. To supply stable and high quality valves is our goal never changed.
Date: 28th Oct, 2019