VerSpec Ceramic Lined Swing Check Valve is mainly used for high abrasive application such as heavy duty slurry, dry ash conveying, and some powder transportation.
Because of internal body construction of check valve is not flat, normally we use small ceramic tiles for big size valve body ceramic lining,.
for some small size check valve, we also can use integral ceramic liner in side of the valve body.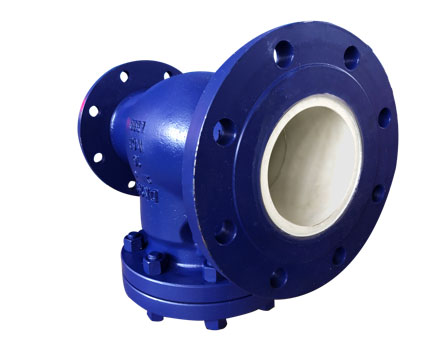 Now VerSpec mainly supply two different ceramic materials for check valves, one is Alumina (Al2O3), the other is Zirconia (ZrO2).
Ceramic Grade

Aluminium Oxide

Zirconia

95% Al2O3

99.5% Al2O3

95% Y-PSZ

Density

3.7

3.9

6

Hardness (HV)

1630

1820

1340

HRC

80

82

74

Fracture Toughness (MPa)

4.5÷1.1

4.3÷0.8

9÷2

Compressive Strength 20C (MPa)

2150+340

2650+350

2130+420

Thermo Shock Resistance (C )

210

180

260

Color

White

Light yellow

White
Size Range: 2"-20"(DN50-DN500)
Pressure: Class 150-Class 300 (PN6-PN40)
Body Material: ASTM A216 WCB or ASTM A351 CF8/CF8M