Technical Specification
Basic Design: According to customer's requirement
End Connection: ASME or customer's requirement
Face to face: ASME B16.10
Inspection and Testing: API 598
VerSpec is one unique factory who has complete ceramic production line from powder raw material to finished ceramic parts. Our quality concept is good quality ceramic valves from good quality ceramic raw materials.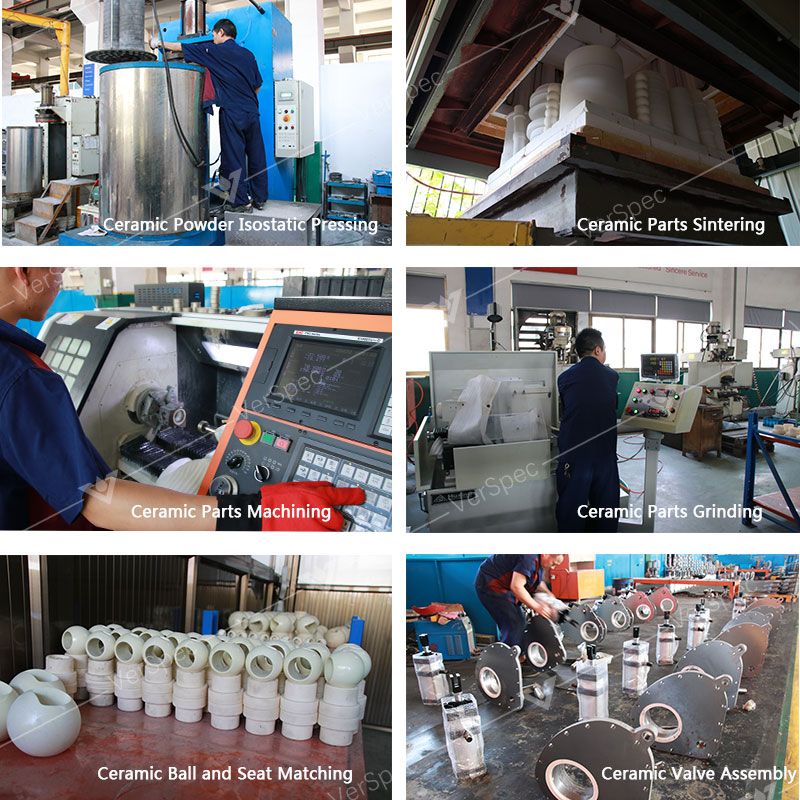 The dome valve seal automatically deflates during opening and closing, thereby avoiding contact with the medium.
The silicon rubber seal automatically inflates only when dome and eliminating unnecessary wear the dome is in fully closed position.
Rubber seat material EPDM, Viton, Silicon Rubber all are available.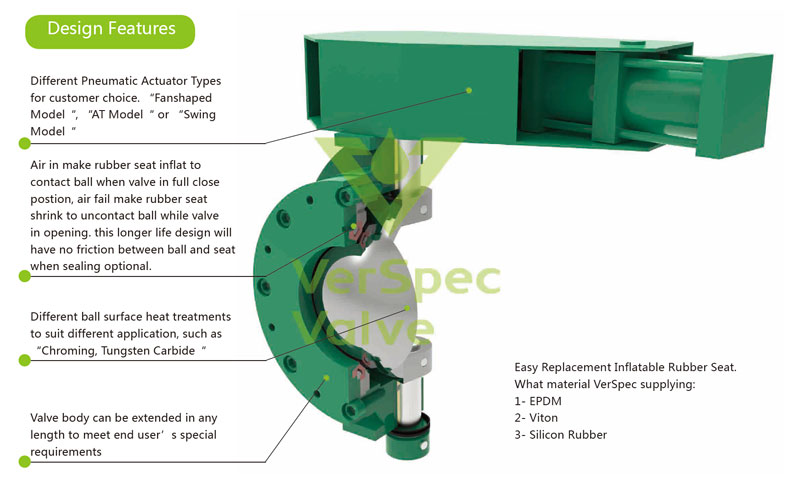 Dome Valve Description:
Inflatable silicon rubber seat keeps valve zero leakage.
Dome valve was operated by two independent solenoid valves, one control valve open and close, the other control seat air inflation and exhaust. This design can make zero abrasion between seat ring and spherical surface.
Low maintenance and quickly replacement.
Mainly materials casting steel stainless steel, and cast iron. Teflon, tungsten carbide, chrome carbide or other coatings available according to customer's requirements.